Multi Dimensional Lovemaking
Experience love on multiple dimensions.
What is MultiDimensional Lovemaking?
MultiDimensional Lovemaking means exactly that: connecting to and exchanging love with your lover on multiple dimensions.  As you connect with your lover in deep intimacy, you come to experience your lover's joys, wants, needs, and desires.  As you intuitively respond, you will find that you experience your lover's pleasure, as well.  This is called sympathetic resonance.  
This experience is one of the secrets of MultiDimensional Lovemaking and will expand your awareness faster than you imagine possible.
"If you want to be loved, make yourself more lovable."
Check back for more upcoming events.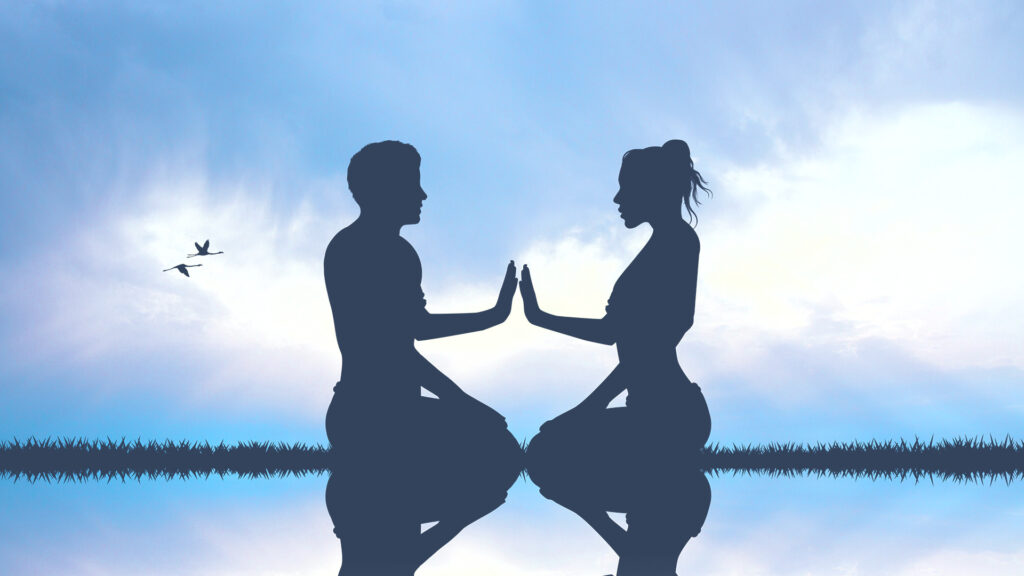 MultiDimensional Lovemaking
For individuals and couples
Same sex couples welcome
Reclaiming Tantra Level 1 required

Explore the art of love

Check back for future dates
in the USA and Europe
Learn more
How Making Love Can Save Humanity
One of the secrets of Tantra is the alchemical process of transmutation, "the action of changing into another state or form."  The Cobra Breath is the most effective transmutation technique of which I am aware.  Before orgasm, Cobra Breath initiates transmute sexual energy to the frequency of heart love or spiritual love.  They then resume making love, generating more sexual energy which, in turn, is also transmuted.  This cycle can continue almost indefinitely, limited only by the capacity of the practitioners and the time available. 
When I say "making love", I am being quite literal.  As we transmute sexual energy to heart or crown energy, we literally make love.  We become love factories manufacturing vast quantities of love.  There is more love in the field when we finish making love than when we began.  
By increasing the love in the collective field, you raise the frequency of the field as a whole, making it easier for others to experience higher frequencies.    When you bring your energy into a state of love-based coherence, the local field organizes coherently around you.  You become an island of peace and harmony generating a harmonic that positively impacts those near you and the field as a whole.  
Thus, by making love, you are literally making a better world for all.  If everyone practiced conscious, intentional lovemaking, the love in the field would overwhelm the fear and we would create a new love-based world.  
So, if you want to make the world a better place, start by practicing multidimensional lovemaking as often as possible!!!